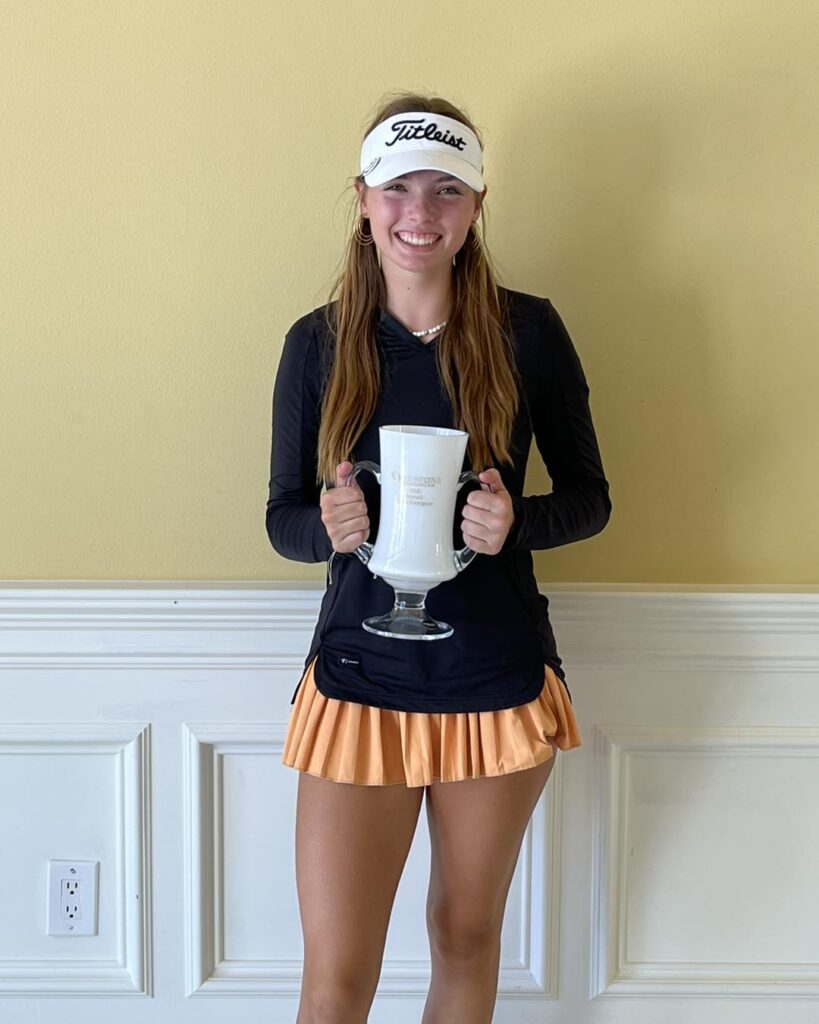 Denham Springs, LA – September 19, 2023
In an extraordinary display of talent, young golfer Sophia Macias emerged victorious at the prestigious Greystone Golf and Country Club Championship this past weekend. Sophia's remarkable achievement has already drawn the interest of prominent golf programs, including Texas and LSU, and she is now the subject of considerable media attention.
Sophia faced stiff competition on the challenging 7100-yard championship tees, including seasoned veterans who have competed at the college and Web.com levels. Despite the intense competition, Sophia etched her name into the record books by posting an impressive score of 70/74, setting a new club championship record.
"We couldn't be more proud of Sophia's incredible win at the Greystone Golf and Country Club Championship," said James Macias, her dedicated father and mentor. "This victory is a testament to her unwavering dedication and relentless pursuit of excellence in golf."
Sophia's success comes at a crucial juncture in her golfing journey, as she is currently in the midst of the highly competitive college recruitment process. Sophia said, "This journey is a short one, life and junior golf. So losing wasn't an option." Adding an intriguing twist to her story, Sophia participated in the Steph Curry Underrated Golf Tour earlier this summer, where she had the privilege of competing on the tour with all expenses generously covered by NBA superstar Steph Curry himself. This unique opportunity not only enhanced her skills but also earned her a coveted exemption to compete on the tour for the next two years.
Sophia's journey to success is a testament to her talent, resilience, and the unwavering support of her coach, family, and mentors. Her remarkable achievement at the Greystone Golf and Country Club Championship has already begun to captivate the attention of others, and her story promises to inspire those invested in the future of golf.
For media inquiries, interviews, or additional information about Sophia and her journey, please contact James Macias at maciascleanup@gmail.com.
Media Contact:
Maili Bartz
maili@lgagolf.org