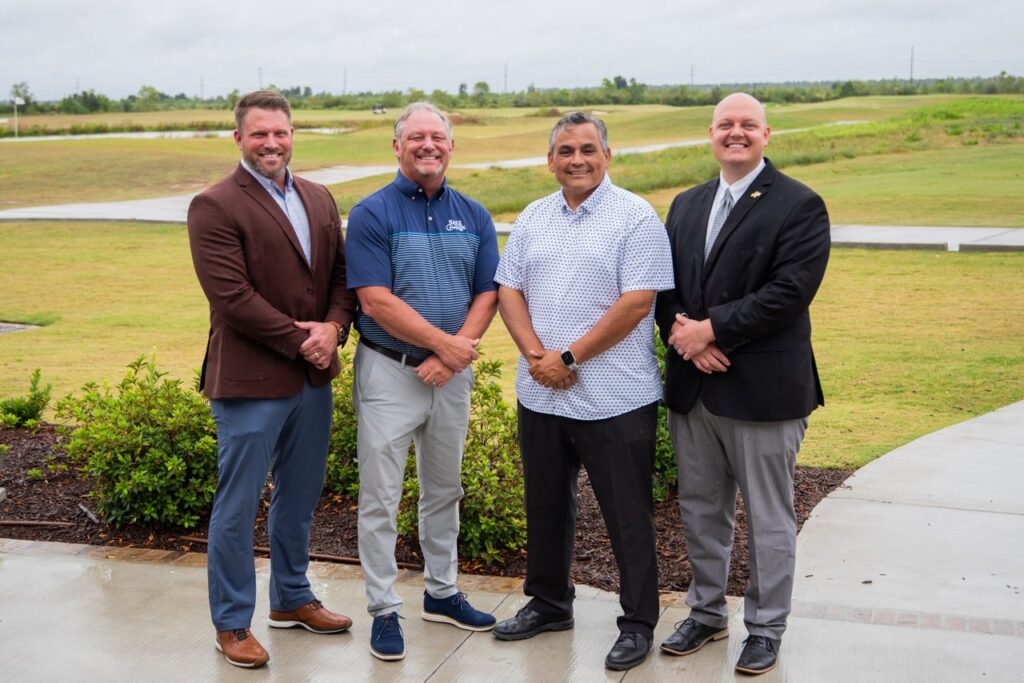 October 11, 2023
For Further Information Contact: Katie Harrington, (337) 491-9176
Lake Charles — Mallard Golf Club, in partnership with Sterling Golf and Visit Lake Charles, has secured two major youth tournaments for the 2024 calendar year.
The American Junior Golf Association (AJGA) is slated to host a tournament at Mallard Golf Club on March 28 – 31, 2024.
"The AJGA is the premier junior golf event in the world, with youth from across the nation competing in their tournaments," said Rene Rangel, CEO of Sterling Golf. "Hosting this tournament at Mallard Golf Club will bring a significant level of exposure to Mallard Golf Club."
Additionally, Mallard Golf Club will host the Louisiana Golf Association's Girl's and Boy's Junior State Championships in July 2024.
"The best junior golfers in the state will tee off in Lake Charles, marking another huge event for Mallard Golf Club, the City of Lake Charles and all of Southwest Louisiana," added VLC senior vice president of sports Eric Zartler. "Both of these tournaments will deliver a tremendous economic impact for the City of Lake Charles and the region as a whole. These events will only enhance our reputation as the 'Youth Sports Capital of Louisiana'."
Mallard Golf Club, a championship Scottish Links Course, opened for play as the City's new municipal golf course in October 2021. Since its opening, Mallard Golf Club has become home to ten local youth teams, including high school teams from Barbe, LaGrange, St. Louis, Hamilton Christian Academy, Bell City, Iowa, Grand Lake and Lacassine. Middle school teams from SJ. Welsh Middle School and Hamilton Christian Academy round out the list.
Mallard Golf Club is also home to the second largest Junior PGA Team in the area with 14 youth golfers, and, at this time, is the only local municipal golf course featuring the program.
"With the opening of the new course, it has been our goal to bring the game of golf to a wider spectrum of youth in our community. I challenged our team to bring new golf events to Lake Charles, rather than just recycling existing play," said Mayor Nic Hunter.
"I am proud to see these notable youth golfers come visit our area and we look forward to developing creative programming around these tournaments. We want every child in our community to have an opportunity to visit the City course and learn more about golf if they are inclined to do so."
For more information on Mallard Golf Club, visit www.mallardgolfclub.com.