The following article was written by David Shefter, USGA Senior Staff Writer. 
April 24, 2019 – Liberty Corner, NJ
Logan Ray peered out at the audience of junior golfers and parents last July and saw wide grins and giddy faces. What put everyone in a joyous mood was a joint announcement from East Ridge Country Club head professional Cliff Bailey and Louisiana Golf Association president Mike Ameen about an initiative that had been brewing since Ray had become the LGA's executive director several months earlier.
The Louisiana Junior Golf Tour (LJGT), a partnership between the LGA and the Gulf States Section of the PGA of America, is a series of competitions for youths from 11-18 years old. In its inaugural 2019 season, the LJGT will feature six events, including the LGA's Junior Amateur, a 54-hole competition that has been conducted for boys since 1958; a 36-hole girls' championship began eight years later.
But while the LGA Junior Amateur – and its female counterpart – have enjoyed tremendous success, producing such notable champions as 1980 U.S. Amateur champion Hal Sutton, reigning U.S. Senior Open champion David Toms, current PGA Tour player Sam Burns and future LPGA Tour winner Jenny Lidback, other junior golf events had struggled or faded away.
"We were approached by the Gulf States Section of the PGA," said Ray. "They said they know how the LGA conducts championships and asked if we were interested in joining forces to start a junior golf tour."
Ray didn't need to look far for guidance. Neighboring Texas has been running the successful Legends Junior Golf Tour since 2005. Georgia, Indiana, California – both Northern and Southern – and Colorado have also enjoyed success with junior tours.
"We wanted to do it the right way and set the standard for junior golf in Louisiana," said Ray. "We see it as investing in the future of the game. We didn't want our players to have to travel all over the country chasing AJGA (American Junior Golf Association) starts when we could provide them an opportunity right at home in Louisiana. That is the concept: provide junior golfers a first-class experience in Louisiana at an affordable rate."
The feedback was immediate. More than 200 juniors have signed up for the tour. The $100 membership fee includes a hat, golf shirt, sleeve of golf balls, a bag tag and a Rules of Golf book. Each tournament features three divisions: boys 11-13, boys 13-18 and girls 13-18. Thirteen-year-olds have the option of playing in either division, depending on their skill level.
Each competition is capped at 78 players and sign-ups are on a first-come, first-served basis, with no pre-qualifying. The $100 entry fee includes three rounds of golf (one practice round) and lunch. And just like in a USGA championship, each player will have their name announced before every round.
Year 1 began Feb. 23-24 with the Sam Burns Junior Four-Ball Championship at Squire Creek Country Club in Choudrant, host of the 2015 U.S. Women's Mid-Amateur Championship. Burns, a former All-American at Louisiana State University and a Squire Creek member, attended the tournament, which attracted 57 sides.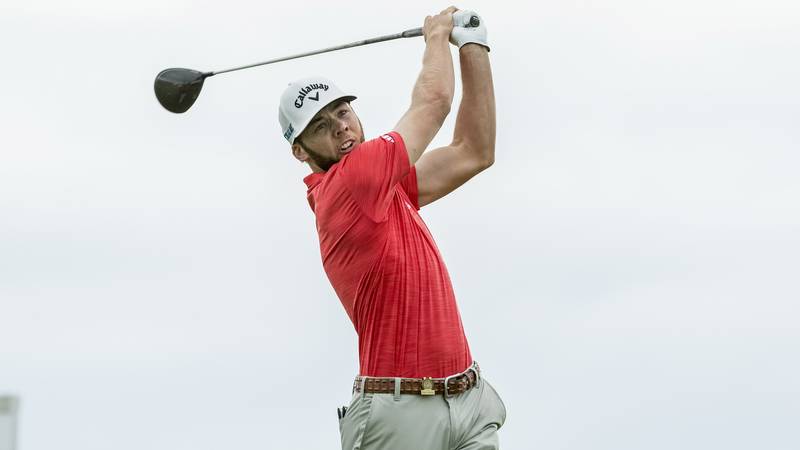 The David Toms Junior Championship will be conducted at East Ridge, in Shreveport, on July 23-24.
Each division has a points race, with the top 30 boys and top 15 girls advancing to the season-ending LJGT Championship in October.
Ray also plans to hold seminars on proper etiquette and the modernized Rules of Golf.
Down the line, he hopes to add corporate sponsorship as well as a foundation whose primary purpose would be to raise money for a scholarship fund.
Dr. John Hendry, of Lafayette, a member of the U.S. Junior Amateur Championship Committee, is helping to raise funds for the LJGT through the Louisiana Golf Foundation, a 501(c)(3) nonprofit organization that he oversees.
"We certainly believe our elite juniors can compete with anyone in the country," said Ray, "but we want to provide an opportunity for all junior golfers, both boys and girls. It's very important for us to get more girls involved.
"I had numerous parents come up to me [last summer after the announcement] to say this is such a great idea. I think they get it."